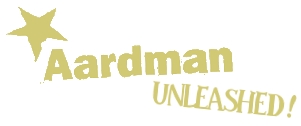 'Aardman Unleashed' is our comprehensive guide to the projects of Aardman Animations over their long history of filmmaking.
From 'Stage Fright' to 'Timmy Time' the aim is to eventually have information, reviews and pictures (even the animation itself if possible) on all the films from Aardman's history.
Obviously though this is a long process and I am therefore tackling it a bit at a time - starting with the two obvious pieces in the form of 'Shaun the Sheep' and 'Timmy Time'. We'll be moving backwards and forwards in style and in the period in which it was produced over the coming Months from then on.
So stick with Aardman Unleashed for a comprehensive history to the best animation group on the planet!
blog comments powered by